Go to Boyer News
If you can dodge a wrench you can dodge a ball!
Members of Boyer's London office are trying their hand at dodgeball, having joined a (very competitive) league!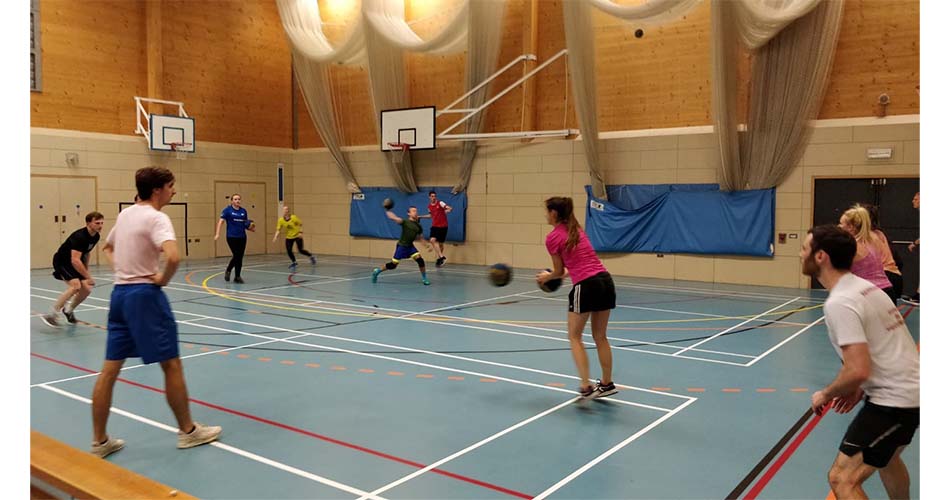 The team includes Sean Breslin, Laurel Nyberg, Dan Taylor, Antonia Hajdu and Ben Pope. In the spirit of the film "Dodgeball: A True Underdog Story" the team embrace the 5Ds of Dodgeball - Dodge, duck, dip, dive and…. dodge.
The team dodges, ducks, dips, dives and dodges every Wednesday evening. The league consists of 14 teams and is played over 12 weeks. For many of the team this is their first competitive dodgeball experience and they are up against some very experienced and high power opposition. There have been some heavy blows, silky side steps and audacious catches. With 6 weeks gone the team have one win under their belts and every week are improving their attacking and defensive manoeuvres. Hydration is also important and after each game the squad heads straight to the pub and socialises with the other teams.
Currently the team stand 7th in the league which is a promising start for their debut season. However, the team intends to build on their encouraging start and consolidate their mid table position.
Watch this space for further updates on the teams progress as they go in search of their next win!