Go to Boyer News
Movember 2019
The gentlemen of the London office and Elliot Jones of the Cardiff office have happily volunteered to participate in this years 'Movember' to help raise awareness for men's health.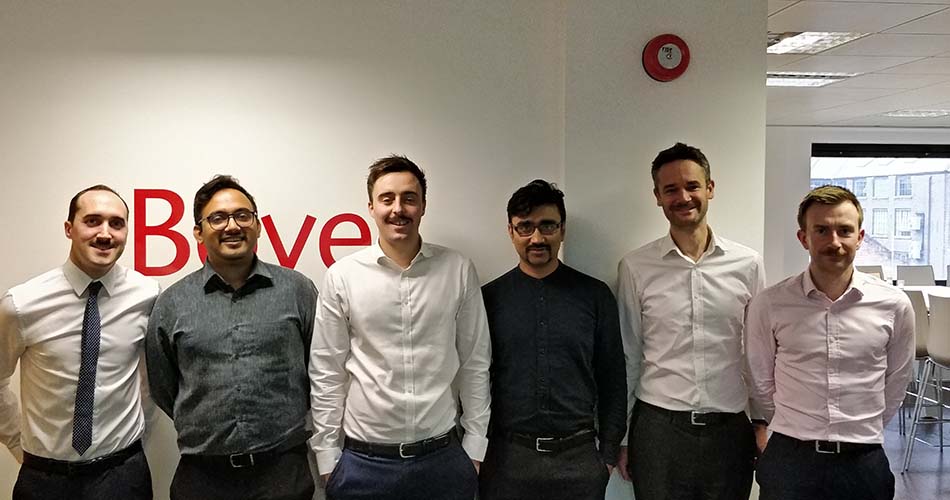 We are very proud to introduce this year's squad; filled with excellent moustache potential (from L – R) Sean Breslin, Shravan Kamath, Ben Pope, Soham De, Ben Simpson, Dan Taylor and Elliot Jones (absent).
The team managed to beat their target of last year and raise £435 for the Movember Foundation. It was a fantastic effort by everyone involved, who despite the unusual looks maintained a positive attitude and great sense of humour over the course of a really challenging month. A huge effort by all involved and massive thank you to all who donated so generously.
The Movember Foundation is the leading charity changing the face of men's health, and this Movember we're joining them. Together we can make a difference for men's health – in prostate cancer, testicular cancer, mental health and suicide prevention; helping to stop men dying too young.
If you would like to donate to this great cause, please click the link below: