GO TO OUR PROJECTS
Home Farm, Glapwell
Boyer's Midland office successfully secured planning permission for installation of an Anaerobic Digestion Plant with equipment to convert 2500 tons of agricultural organic waste per annum and generate a bio pellet fertiliser and 40kw of clean and renewable energy at Home Farm, 5 Back Lane, Glapwell.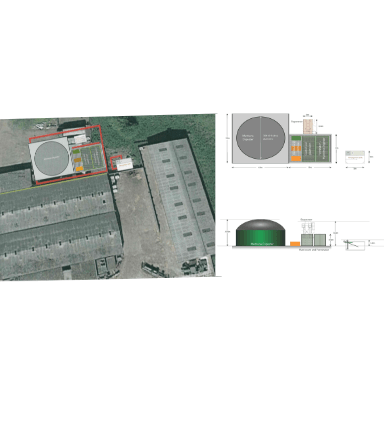 Client: Conway Management
LPA: Bolsover District Council
Planning permission will provide a sustainable approach to traditional and agricultural farming in the most efficient manner that will overall reduce costs and minimise environmental impact.
The application site is heavy in agricultural use and made up of a number of existing agricultural buildings located on the northern edge of Glapwell. The AD plant will comprise of shipping containers and a single Methane Digester (tank) which extends to a maximum height of 6.5m and 9m in diameter. The AD plant will be contained in an airtight and oxygen free environment.
The proposals will provide long term and multiple benefits economically and environmentally including, reducing greenhouse gas emissions, prevention of waste locally, management and diversification of agricultural land using modern renewable energy and technology, generating clean and renewable energy and a highly valuable fertiliser through the re-use of onsite and organic waste.
Image credits: Conway Management