Go to Boyer News
East Midlands Women in Planning Launch
Despite relentless rain and extensive flooding throughout the City, there was an excellent turnout for the inaugural meeting of the East Midlands' Women in Planning event held in Nottingham on Thursday 14th November, proudly sponsored by Boyer's Midlands office.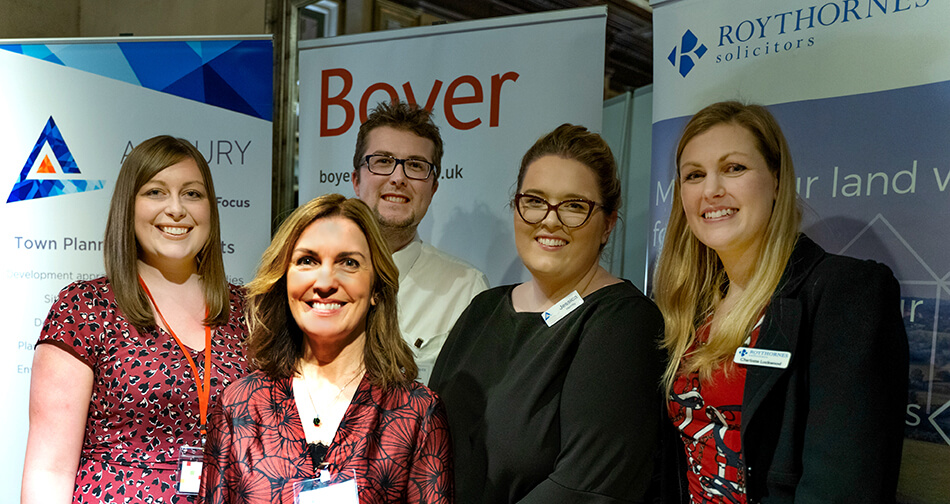 This was a great networking opportunity, with a diverse mix of attendees from across the planning industry. Guest speaker, Christopher Jesson (Chair of the East Midlands RTPI), spoke about the RTPI's commitment to broadening the diversity and inclusion in planning and the value of women taking more roles at the highest level.
Organisational Development Specialist, Sue Frost then talked about collaborative leadership and some of the skills involved in building successful teams and seeking winning opportunities. Sue also made some practical suggestions for the way in which the Women in Planning network could thrive by using the power of their combined skillsets and experience.
Feedback has been hugely positive, and there has been much interest in future events.
As Co-chair, Laura McCombe is extremely proud of what was achieved on this first meeting and very grateful to Boyer for supporting the event as one of the sponsors.
If you would like further information, please join the mailing list to keep up to date (link below).
https://gmail.us4.list-manage.com/subscribe?u=e96e0a14d5ff9113ac7d7da84&id=787178bb1c