Go to Boyer News
Reserved Matters Approval - Basingstoke Golf Course
Boyer are delighted to have gained Reserved Matters approval on behalf of Bloor Homes for 227 homes at the former Basingstoke Golf Course site. The proposals comprise a mix of homes, including affordable homes and open space as well as a formal tree lined square and kickabout area.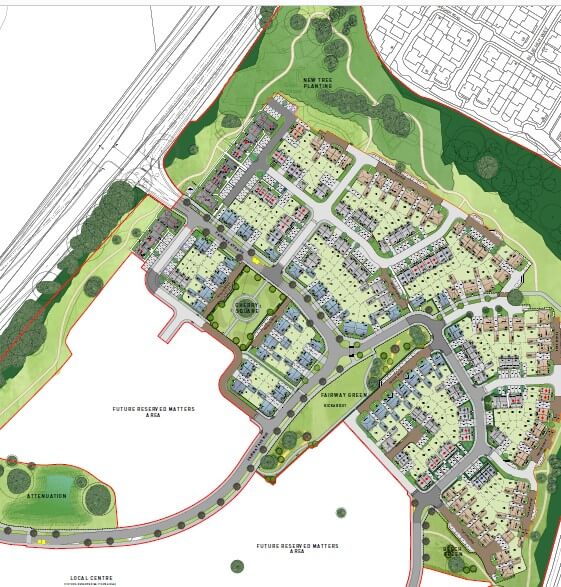 This approval follows on from Boyer and Bloor's success at Committee in summer 2020 when the outline application for 1,000 homes at the Golf Course site was approved unanimously.
Further Reserved Matters applications will be submitted over the coming months and years including for the remaining homes, Local Centre, sports pitches and open space.
Image credit: Pegasus