GO TO OUR PROJECTS
Land at Lord Mayor Treloar Hospital, Alton
Boyer has successfully supported Crest Nicholson South and Homes England in securing Reserved Matters approval for the redevelopment of Land at the Former Lord Mayor Treloar Hospital site in Alton.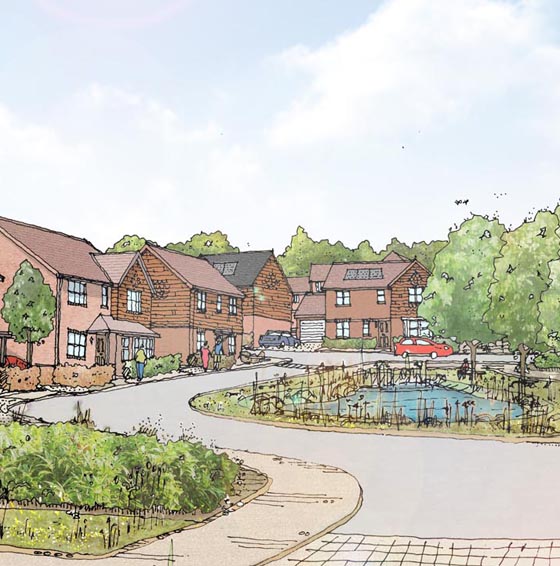 Image: © Boyer
Client: Crest Nicholson
LPA: East Hampshire District Council
The 26.43 hectare site will deliver 280 new homes and a 8ha Country Park.
Boyer provided both planning and design consultancy services for this project, which began with us supporting Crest Nicholson South with the competitive bid process undertaken by Homes England to secure a Delivery Partner for the site. The bid process included several interviews with Homes England and their consultant team and culminated in the submission of a high quality bid document co-ordinated and prepared by Boyer. Crest Nicholson South were subsequently awarded the contract for the development of the site by Homes England in early 2018.
Boyer thereafter co-ordinated and prepared the Reserved Matters application, which was submitted to East Hampshire District Council in July 2018. The masterplanning and architectural design of the scheme had to work with the site's unique features and we were delighted to receive such positive comments at Planning Committee on the imaginative design response for this very special site. We look forward to working with Crest Nicholson South in the future to deliver this high quality landscape led development.