GO TO OUR PROJECTS
Windlesham House, Surrey
Variation of Condition to amend existing Landscaping Scheme, further extend existing house and undertake a non-material amendment at Windlesham House.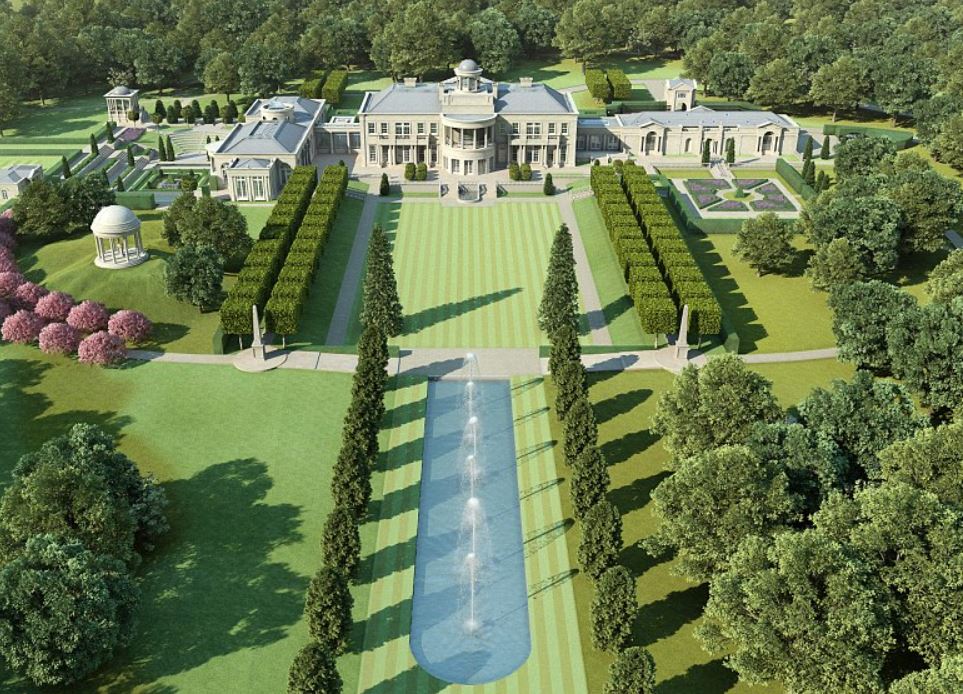 Image: © SWNS.com
Client: Manawey Developments Ltd
LPA: Surrey Heath Council
Three applications were submitted, firstly a Section 73 application to extend the size of the house permitted in 2004 (that consent had already been implemented); Secondly an NMA to adjust the wording of a Condition and finally a further Section 73 Application to amend a landscaping scheme to provide a lake and helipad.  All three application were permitted by the Local Planning Authority.