Go to Boyer News
Thomas Ryan joins Boyer
Boyer is pleased to announce the appointment of Thomas Ryan, who joins the Cardiff & Bristol offices as Graduate Planner.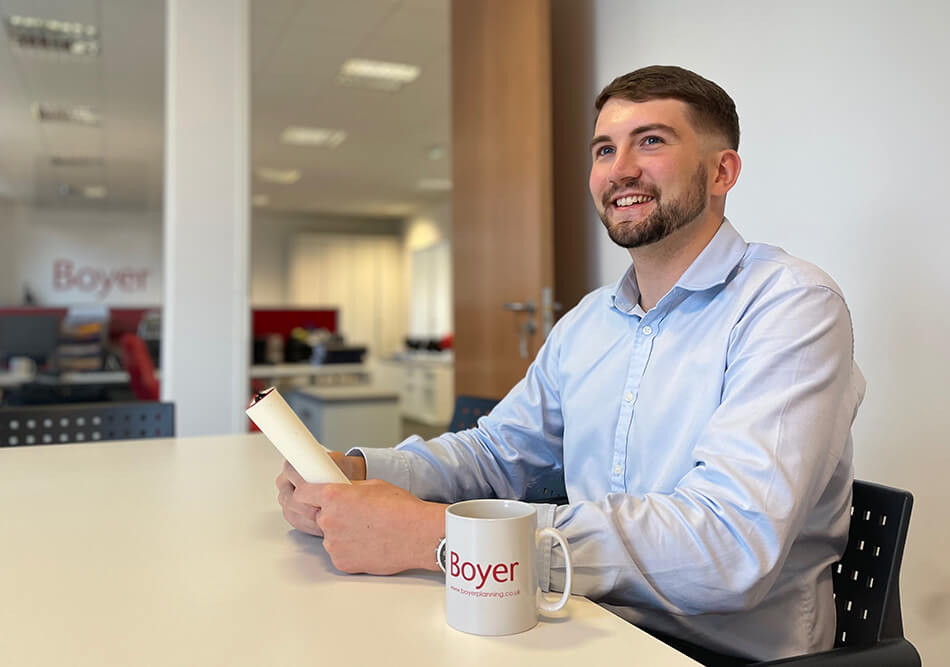 Thomas has previous Local Authority and private sector planning experience, and this new position will help support and strengthen the team's capacity.
Thomas adds to the recent appointment of Lawrence Turner as Associate Director in Bristol. Lawrence has a wide range of experience within the residential, commercial, leisure, healthcare and renewable energy sectors. Lawrence has an excellent track record of promoting and delivering large-scale strategic residential development for house builders, land promoters and landowners across the Region.