Go to Boyer News
What the future holds for the design of new homes
Despite the Covid-19 pandemic, the overhaul of The Museum of the Home is imminently due to be completed.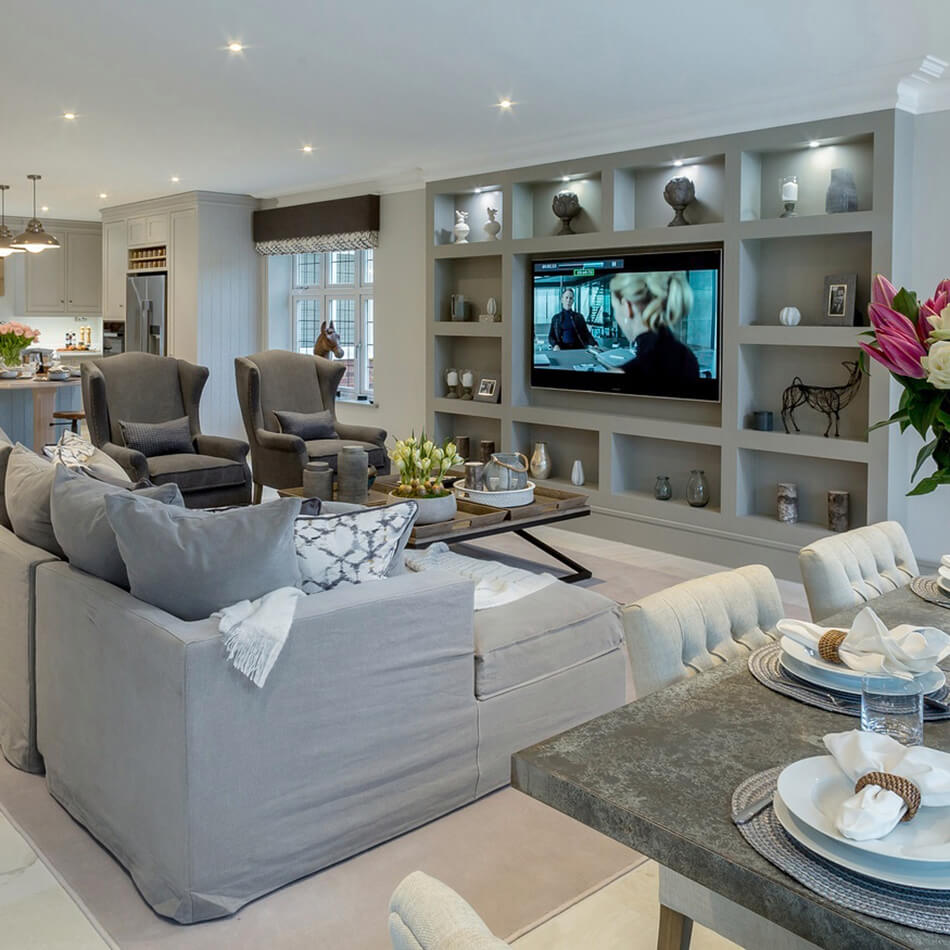 The museum in the Geffrye Alms-houses in Shoreditch explores home and home life from the 15th century to the present day.
https://www.museumofthehome.org.uk/
What will history make, however, of the design evolution of the home in the post pandemic world?
Post the initial lockdown a number of commentators pronounced their views and a number of surveys were undertaken, albeit the views of a typical home owner after a British summer could be very different after the coldest winter in 30 years!
https://www.lrg.co.uk/media-centre/covid-19-must-change-the-way-we-design-new-homes/
There is much speculation the pandemic is likely to impact the short term supply (naturally!) and long-term design (possibly…) of housing. While it is still too early to confirm the lasting impact of the pandemic on housing design and new communities, there is a view that it has accelerated pre-existing trends and prompted new ideas for current and future developments.
Research commissioned by the Royal Institute of British Architects revealed the significant impact of the pandemic on how people want to live and work at home.
https://www.architecture.com/knowledge-and-resources/knowledge-landing-page/pandemic-reveals-demand-for-uk-home-transformations
Eight out of 10 respondents identified one or more changes that they would now like to make to the design of their homes:
23% would reconfigure their existing spaces. A fifth want to create more space by extending their home.
9% would change their open-plan design in favour of creating separate rooms. In contrast, 14% would like to make their home more open plan.
40% want more environmental-design features, including improving the amount of natural daylight, improving the energy-efficiency of their home and improved sound-proofing.
8% would like more flexible living, e.g. rooms that can easily be divided.
17% would create an office space to support working from home.
7% want to be able to accommodate an extended family.
12% need more personal space.
A Place Alliance report, Home Comforts, "How the design of our homes and neighbourhoods affected our experience of the Covid-19 lockdown and what we can learn for the future" makes several recommendations:
http://placealliance.org.uk/wp-content/uploads/2020/10/Place-Alliance-Homes-and-Covid-Report_2020.pdf
Recommendations for the design of neighbourhoods include:
The higher and the denser we build, the greater the need for high quality parks and green spaces and local facilities within the neighbourhood.
The aspiration should be for everyone to live within five a minute walk of a significant green space or park, and never more than 10 minutes.
The aspiration should be for everyone to live within five a minute walk of a basic range of local facilities, including shops, and never more than 10 minutes.
Homes, facilities, and green spaces should be linked by connected, walkable, and green streets and by high quality walking and cycling infrastructure with, wherever possible, low levels of traffic.
Recommendations for the design of dwellings include:
All new homes and newly converted homes should have mandated access to private open space, even if just to a balcony.
Without exception, all new and newly converted homes should be built to decent national minimum space standards such as those in the Nationally Described Space Standards and in a manner that prioritises good environmental conditions in the home: access to fresh air, daylight and good insulation against the transmission of noise.
The Nationally Described Space Standards should be amended to reflect working from home needs, and all new and newly converted homes should be built with provision for occupiers to comfortably work from home.
Greater care is required when building high. People in the survey were happier when closer to the ground suggesting that we should only build high if we can simultaneously deliver the other recommendations in this report, both at the home and neighbourhood scales.

The immediate view on the ground is a preference for homes with gardens, apartments NEED communal open space, gone may be the days where they provide the easy answer to achieving coverage. Any change in the more standardised product of house type design, however, may take longer to evolve on any scale, if at all.
On a personal level I have spent lock down working from my bay window, able to survey the activity in the street outside. It is one of those traditional early 1990's developments of wide fronted houses with "proper" front gardens, a last hurrah before PPG3 set in. Neighbours have sat, socially distanced in their own front gardens at weekends. A colleague commented during a Zoom call on my "studio", little did they know I was sat in my front room. The rooms flow into each other, work can be shut away when rooms are not in use. Everything is slightly oversized and hence flexible. I can step outside into the privacy of my own garden. The spacious garage has turned into a home gym.
My immediate neighbour has spent lockdown knocking their home through front to back and out into an Oak framed extension. It will look spectacular when finished and I will enjoy visiting but equally I will enjoy retreating back to my free flowing flexible rooms in the knowledge it will work whatever the future holds.