Go to Boyer News
29 dwellings approved in Wandsworth
Boyer's London office has achieved resolution to grant planning permission on behalf of Artifex Group for the redevelopment of a former greetings card warehouse in Tooting, Wandsworth.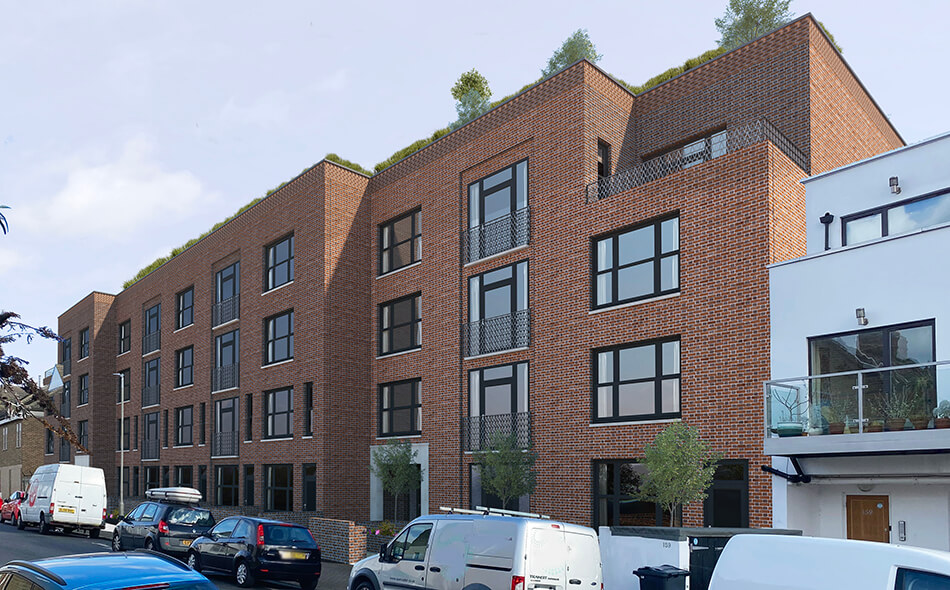 The committee, held virtually, praised the high quality design and affordable provision and approved the application in line with officer's recommendations.
The development comprises the demolition of the existing warehouse, construction of a part three, part four storey building (which will be the tallest within the vicinity) comprising 29 dwellings and associated amenity space, refuse and cycle storage. The 29 dwellings will comprise a mix of one, two and three bedroom duplex units. The approved mix and quantum will provide an important contribution to the borough's housing requirements. Of the units, 6 (21%) would be provided as affordable tenures on site.
Through the determination process, Boyer worked collaboratively with the project team to respond to officer comments and queries which involved amending the design, landscaping and biodiversity elements of the development. A number of other amendments were made efficiently to ensure the June committee date which was agreed on signing of the PPA in March this year.
Boyer is delighted with the result and looks forward to working with Artifex Group in future and continuing to deliver high quality development across Wandsworth and other London boroughs.