Go to Boyer News
Ageas Bowl, Southampton
Boyer are delighted to be assisting our clients, Land and Development Advisory Limited, who are working in partnership with Hampshire County Cricket Club in bringing forward exciting new proposals for new mixed-use development at the Ageas Bowl, an international standard cricket stadium.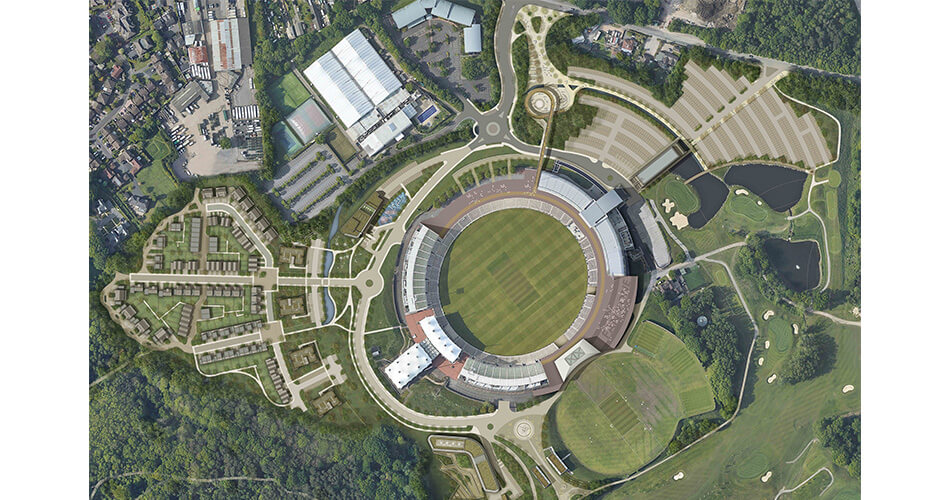 The proposals would deliver improvements to the existing stadium enhancing visitor experience and better maintenance facilities whilst site car parking will be reorganised to improve management on match days. Associated with this, the proposals also includes 183 new homes, a new 135 bedroom hotel, a 71 bedroom extra care facility along with a new wellbeing centre which would accommodate a range of health services.
Prior to an application submission we are currently undertaking community consultation which has attracted wide interest, even making into onto the bbc website.
Image credit: Calderpeel Architects