Go to Boyer News
Committee success in Havering
Boyer has successfully secured two resolutions to grant planning permission from the London Borough of Havering's Strategic Planning Committee for our clients Caerus Developments and Passion Property Group.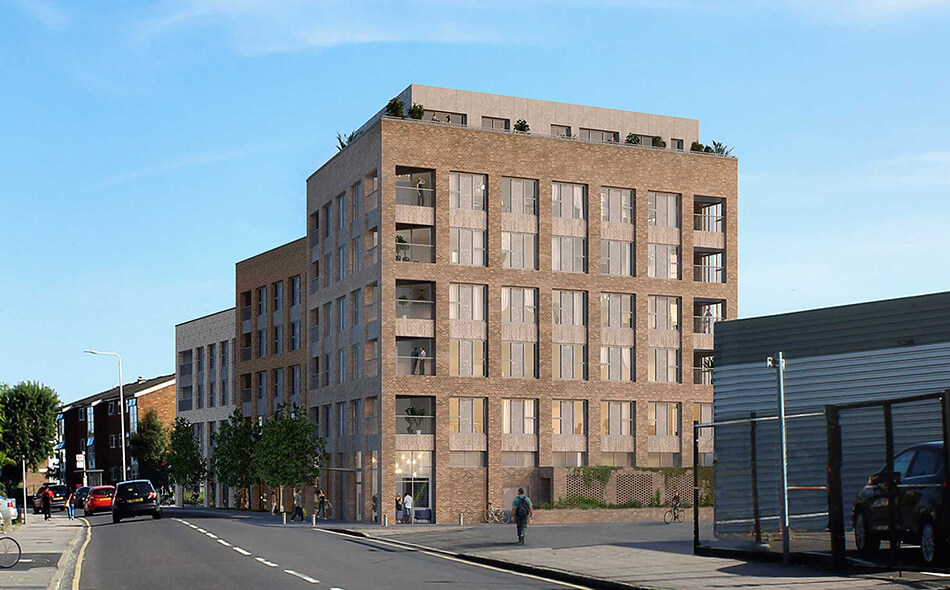 The two planning applications related to two separate developments within a single wider site. The proposals involved a reconfiguration and optimisation of an existing builders merchant unit and yard. This reconfiguration enabled a separate planning application for a residential led-redevelopment of the remaining part of the site of to create a part 7, part 5, part 4 storey building providing 47 new homes, 35% of which would be affordable homes.
Boyer were able to demonstrate that the existing builders merchant would benefit from a bespoke new building, which is designed for their specific needs. Consequently, it was confirmed that the current operator would be able to continue the successful operation of the business, which is located within a protected employment area.
The redevelopment of the front of the site to create a new mixed use building with homes located on the upper floors will deliver significant public benefits. This includes the provision of 47 new homes, including 35% affordable homes in accordance with the Mayor of London's guidance, the creation of an impressive, high quality building, and a flexible, modern commercial unit creating an active frontage; all of which was welcomed by Members.
Members acknowledged the benefits of the proposed development which would increase local employment, whilst also providing urgently needed new homes. They concluded that despite some local objection permission should be granted for the development. Boyer continues to work on projects throughout the London of Borough of Havering, and look forward to a continued successful working relationship with Caerus Developments and Passion Property Group.