Go to Boyer News
Coronavirus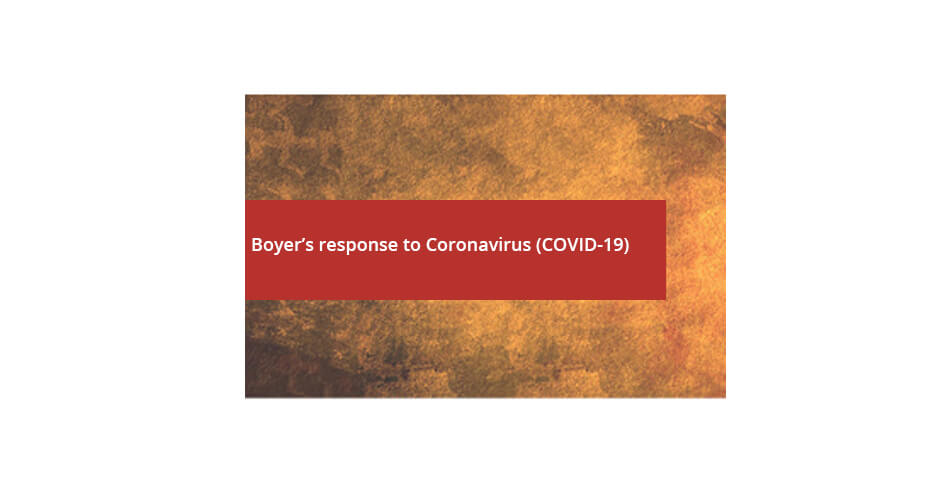 Following the latest advice from the government on the coronavirus, we would like to reassure clients that we are open for business and remain dedicated to working on your projects whilst doing everything possible to protect everyone's health and wellbeing in these difficult and challenging times. Boyer already operates an agile working policy and most of our people work remotely on a regular basis. We will continue to do so minimising travel and social contact and using conference call facilities where appropriate. Invitations to attend meetings will be assessed on a case by case basis and we will only allow staff to travel or meet in person if they can do so without imposing any health risk.
We are of course following the government's guidance on self-isolation and will continue to respond appropriately as the government's policy changes.
We are all contactable on our usual email addresses and phone numbers as well as planning@boyerplanning.co.uk.