Go to Boyer News
Meet Boyer's 2021 Graduate Cohort
We are excited to welcome nine new graduates to Boyer this summer. Our 2021 cohort has been joining the teams across the country since May and we are looking forward to getting them involved in some exciting projects.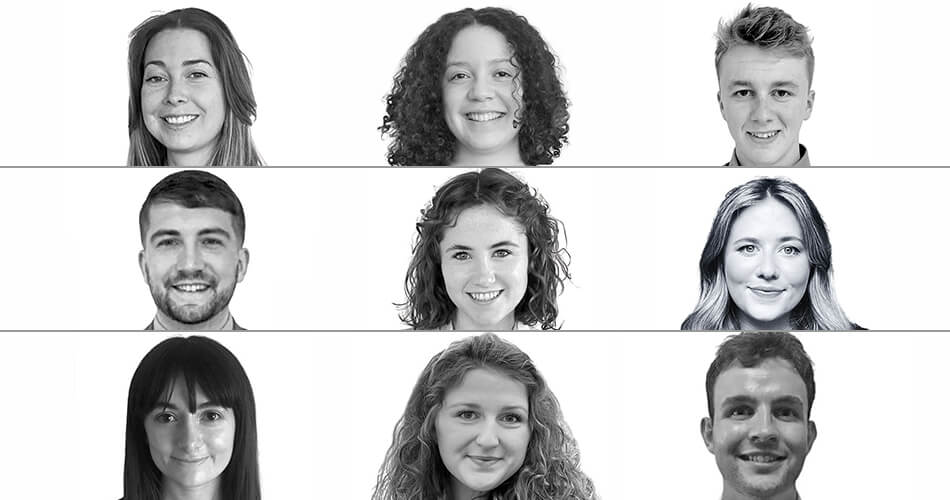 With over 500 applicants, Boyer's graduate scheme continues to excel in attracting outstanding candidates straight from graduation. Our graduate programme is excellent in providing dedicated mentoring and formal training, enabling our graduates to achieve their professional qualifications and enable faster career progression.
Welcome to the team Holly Becket, Jade Bowes, Tilly Meighen, Zoe Curran, Gareth Mendham, Annabelle Miller, Phoebe Conway, Thomas Ryan, Lewis Taylor.