Go to Boyer News
Palm Hills, London Road, Bracknell

Boyer are delighted to have secured outline planning permission at appeal for 81 homes in Bracknell on behalf of Shanly Homes.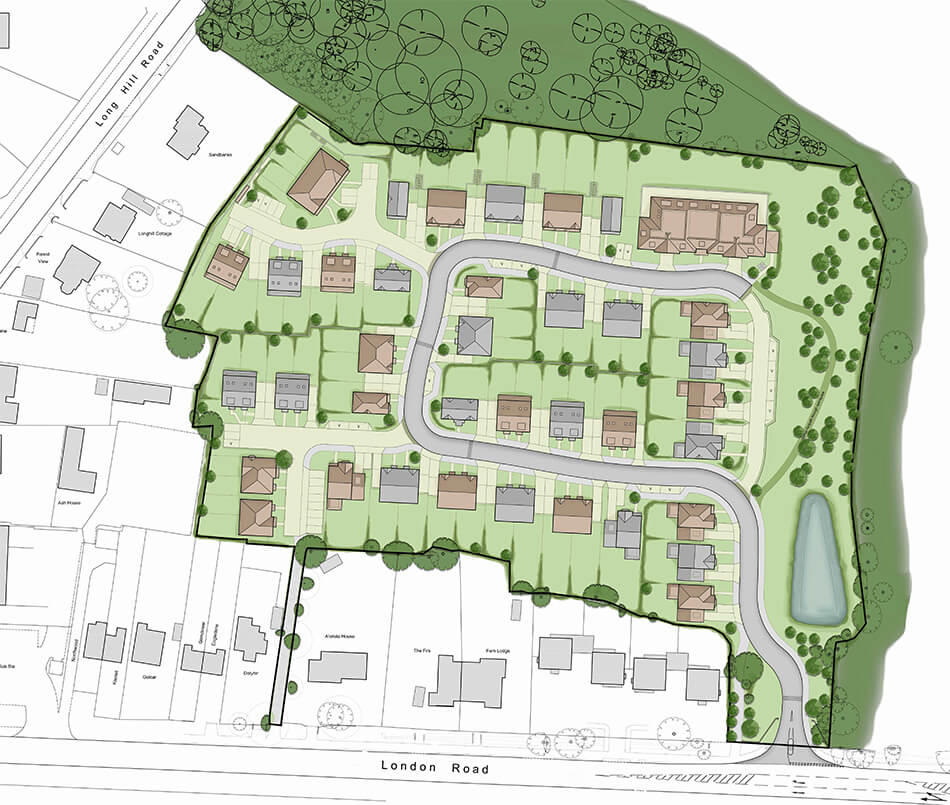 The Inquiry focused primarily on the potential harm to the character and appearance of the site and its surroundings. In allowing the appeal, the Inspector agreed with Boyer that the proposal would not cause harm to the site and surroundings and that the proposal would provide an appropriate transitional form of development to the edge of settlement site.
The Inspector also found that the proposals would significantly contribute towards the Government's objective of significantly boosting the supply of homes and helping to meet local housing needs.
Photo Credit: Shanly Homes