Go to Boyer News
Two regionally significant strategic land agreements in Nottingham and Lincolnshire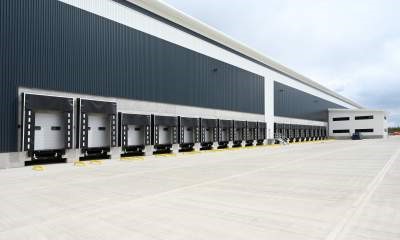 Market remains buoyant as LRG completes two new strategic land agreements in April.
National property services company, Leaders Romans Group (LRG) has announced two regionally significant strategic land agreements in Nottinghamshire and Lincolnshire, confirming the business's commitment to and growth within the Midlands market.
LRG's land team, on behalf of private landowners, has overseen the sale of a 47-hectare site for housing-led mixed use development to Barratt Developments plc North Midlands and a 64-hectare site for large-scale strategic storage and distribution to Caddick Land.
Barratt Developments' new site, which has the potential for 1,000 homes, forms part of a 3000-home sustainable urban extension to Nottingham.
Caddick Land's site is on the A1 in Lincolnshire, ideally located for the burgeoning storage and distribution market which is increasingly attracted to this area because of the saturation along the M1 corridor, its excellent transport links and abundant labour market
In both cases, LRG worked with its subsidiary planning consultancy, Boyer. For Barratt Developments, Boyer will lead on the promotion through the Greater Nottingham Plan. Boyer will perform a similar role in relation to Caddick Land's scheme as the Local Plan approaches its Review stages. LRG will be providing a New Homes service for Barratt and another one of its sister brands Dunlop Heywood will act for Caddick in a commercial agency capacity.
David Hutchinson, Land & Planning Director for the Midlands Region, commented: "The East Midlands strategic land market remains extremely active, as these two recent contracts demonstrate. Despite geopolitical uncertainty, build cost inflation and interest rate rises, we are seeing long term commitments to strategic land across the region and no sign of a let-up.
"The Leaders Romans Group is committed growth in the Midlands, capitalising on the strength of the strategic land market in bringing forward commercially attractive land opportunities with a focus on securing best value for our landowner clients while delivering the economic benefits the region needs to support its communities"