Go to Boyer News
Wellness in the city
Ananya Banerjee talks to Designerati about the increasing focus being placed on wellbeing in urban regeneration.
Tell us a bit about Boyer's work – what type of projects do you work on mainly and where is your business growth coming from?
Boyer is a national multi-skilled planning and design consultancy with projects across England and Wales. I lead the Design service at Boyer. Due to our breadth of expertise and resources, we are proud to work across a diverse range of projects, partnerships, and clients. This includes work on both greenfield and brownfield sites, with residential and commercial property clients ranging from major national developers to SMEs and private clients. We also work closely with landowners and land promoters and cover all stages of the project from strategic sites, all stages of planning applications along with post planning work such as building regulations and contract management.
Wellness seems to be a buzz word in urban regeneration at the moment – what trends are you seeing?
While there was certainly a growing focus around wellness prior to 2020, lockdown has accelerated the need to re-evaluate our living space from a wellness perspective. Prior to the pandemic, the public would consistently spend time across a range of different communal spaces, be this the office, the high street or at other recreational facilities. After 18 months spent almost exclusively at home, however, the demand on our own personal living areas, as well as that of its immediate surroundings, has changed.
Many house buyers and tenants are now prioritising bigger internal spaces that can more reasonably accommodate remote working routines. This shift to remote working is also allowing the public to consider living away from the location of their work as we have seen with the recent Cornish craze in real-estate.
This trend is also seeing parallels in the demand for more meaningful gardens and outdoor living areas, which have become essential escapes from our home offices. Typical 'grid'-like planning, which often results in small and densely packed gardens, is going to struggle to satisfy this demand, and the housebuilding industry is already starting to respond, and is adapting quickly to accommodate this.
What are city and town dwellers looking for in terms of wellness in their home and on their doorstep?
For those city and town dwellers who are not part of the current trend towards country and coastal locations, access to nature and parks has certainly been a priority. In an urban living environment, this has translated into a demand for quality outdoor living areas, such as terraces, balconies and even rooftop gardens. Factors such as the placement of windows and the amount of natural light are also playing an increased role in the appeal of urban living. Wellness factors such as these will naturally prove to be an increasingly important part of the design process of urban properties moving forward, especially as businesses move to more hybrid working models.
Equally, on the location, urban dwellers are also demanding greater access to parks and natural spaces. Even when not working remotely, access to nature provides a crucial way for people to break monotony of daily life, and even the very presence of trees and green streets is crucial.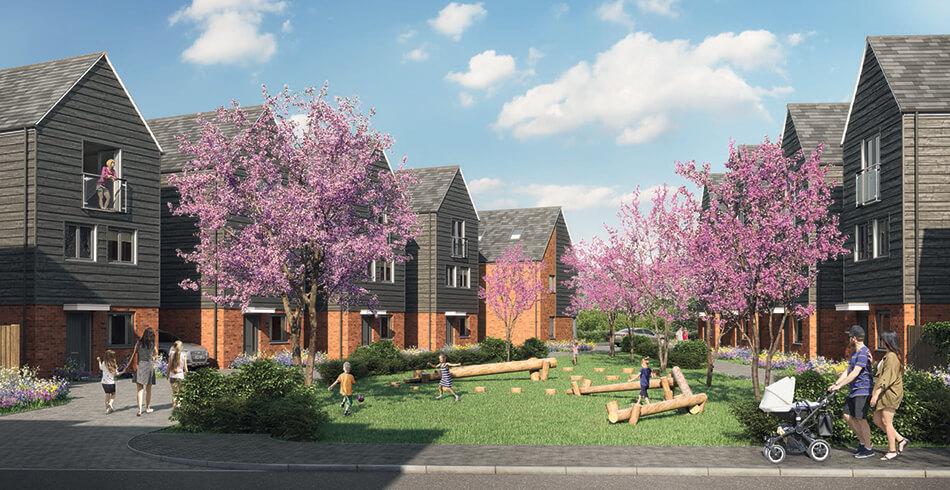 How are master planners, architects and designers responding to the growth in wellness?
As a result of the choices that the recent remote and hybrid working model has shown, I expect the industry to begin to look well beyond the conventional model and respond accordingly. We are moving into a period in which considerations around living space, quality of gardens and character of properties are now a much bigger priority, rather than just living proximity to the workplace. Planning, design and housing are staunchly user-focused industries, and if these considerations around wellness remain as important as they currently are, architects and master planners will need to act fast.
More than 60 per cent of the world's population is expected to live in urban communities by 2030 – what do you think that will mean for city and town regeneration and the wellness factor? While growth in urban areas is still on the rise, current trends actually forecast a shift away from urban areas, as many city dwellers look to capitalise on the freedom provided by remote working. With this comes less demand for office space, which we hope, in turn, will provide the land to develop more affordable but quality housing options for city dwellers, and those looking to embrace city life. At the same time planners would also need to consider wellness factors including accessibility to better infrastructure, community parks and other leisure facilities.
Can you provide an example of a project involving Boyer that stands out for its wellness innovation and focus?
Our projects are always informed by a strong landscape and biodiversity-led vision. Our work involves working closely with ecologists and landscape architects right from the early stages of a project. Designing with the landscape features of a site makes every design response we provide to our clients unique. We ensure that that is enshrined in our approach from start to finish.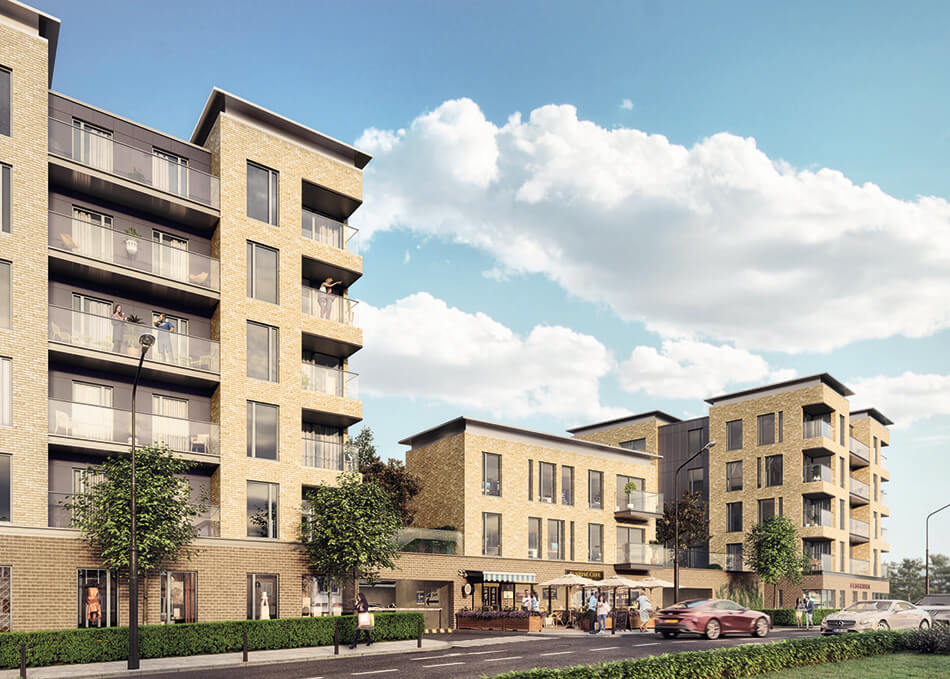 A recent project in Chichester, for example, saw us work very closely with ecologists to significantly increase biodiversity enhancement of the site through the proposals. This allowed us to work with, not against, the local wildlife, and ensure our final proposal complemented the local landscape both aesthetically and ecologically. The natural by-product of this focus is that all residents and visitors will reap the benefits of enhanced access to wildlife and green areas.
This was supported by an equally methodical approach towards the aesthetic appeal of the final project. Following a creation of a Pattern book, which detailed guidelines based off local vernacular, we aimed to create a physical setting in which the buildings, the landscape and the surrounding context were cohesive.
What do you predict the city of the future to look like in terms of wellness considerations?
The city of the future will be one with much greater emphasis around better infrastructure including easier access to walking and cycling routes, public access to green areas and a substantial focus on biodiversity. Through better infrastructure, public transport and awareness of our carbon footprint, cities can begin to cut down on traffic and emissions.
The '15-minute neighbourhood' model, in which access to key recreational and leisure facilities are merely 15 minutes away or less, has been a popular concept in this regard. An enhanced focus on wellbeing would also encourage city dwellers to explore local areas by foot, bike or public transport. This approach could go a long way in creating cohesion and a sense of ownership in our communities.
Complemented by better access to nature, and provision of adequate green areas for recreation and leisure, this could ensure that the city of the future complements our desire to escape from the hustle and bustle of daily life – which is a fundamental part of improving wellness.