Go to Boyer News
Boyer Graduate Day 2019

Boyer recently held their Annual Graduate Assessment Day as part of their recruitment for high caliber graduates to join the ever-expanding company.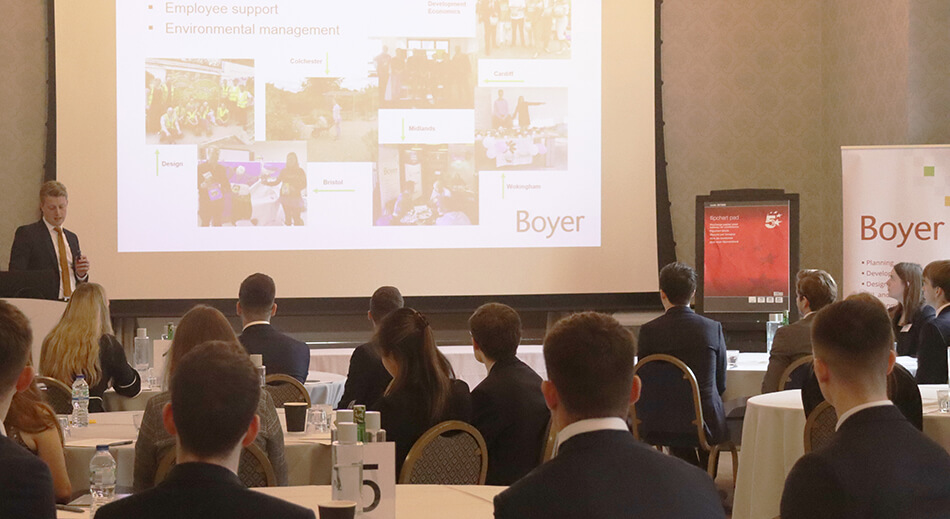 We received a record number of applications from graduates nationwide and the event was attended by an exceptionally high standard of candidates.
The event presented tasks including a written assessment, interviews, and group exercises. Candidates also received presentations from Boyer's multitude of disciplines including Planning, Design and Development Economics.
Boyer now has the very difficult task of selecting the candidates for final interview, most of which were outstanding in terms of their planning knowledge and had excellent attributes including presentation skills and team-working.
Thank you to all the universities who assisted Boyer in promoting the day and to the graduates for applying and attending the day. We are already looking forward to planning the 2020 Graduate Assessment Day.
If you would like a career with Boyer, click on 'Life at Boyer' to access current opportunities.