Go to Boyer News
Boyer's London Team take part in the Trussell Trust's Friday Bucket Collection at London Bridge Station
On Friday 29th July 2022, three members of Boyer's London Team volunteered at the Trussell Trust's bucket collection at London Bridge Station.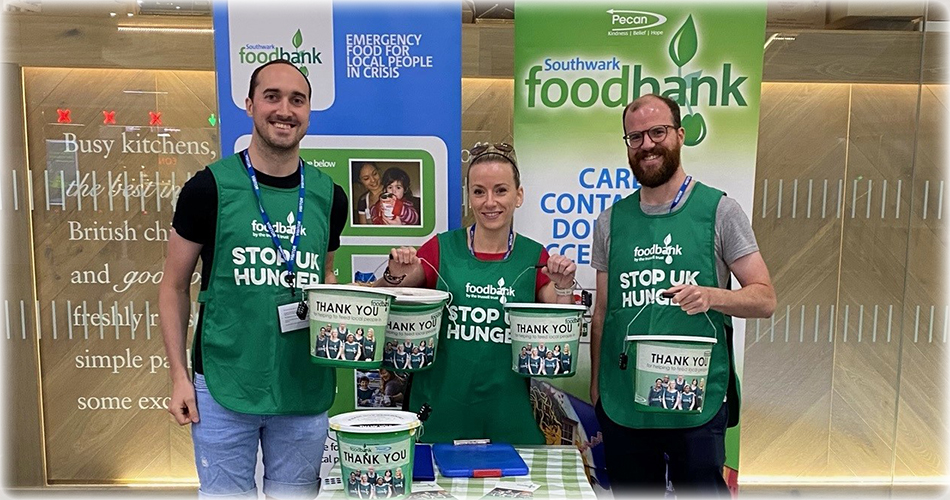 The bucket collection raised £645 for the Pecan Foodbank based in Southwark, which form part of the wider Trussell Trust network.
The Trussell Trust and their regional foodbanks work tirelessly to support local families. We look forward to further supporting the Trussell Trust over the coming months and continuing to develop our good relationship.