Go to Boyer News
Twickenham Film Studios development proposals approved at committee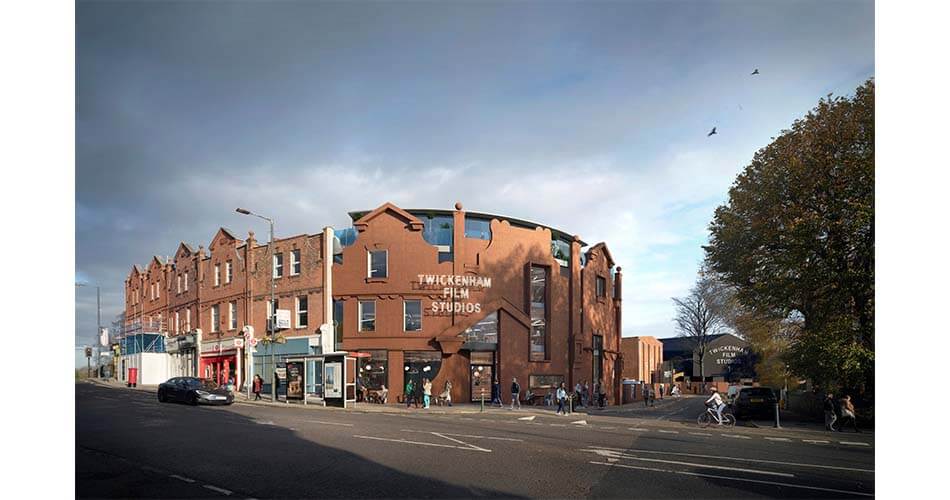 After two years of advising our clients The Creative District Company https://www.thecreativedistrictco.com and Twickenham Film Studios, Mark Batchelor (Director) and Alex Bamford (Planner) are delighted to announce that on Wednesday 27th October 2021 Committee members voted unanimously to grant planning permission for proposals to expand and enhance the Studios.
Twickenham Film Studios is London's oldest studios and is the only studios inside the M25 with script to screen capabilities. It is the location which has been chosen for filming and post-production work on a huge number of leading box office films and TV programmes and has hosted leading actors and directors since its foundation in 1913. Over the years, the Studios has won a host of industry awards, including Emmys, Baftas and an Oscar for Bohemian Rhapsody.
The development will be transformative, bringing the Studios to the forefront of the TV and film-making industry, allowing it to compete in the global market, while creating in excess of 60 jobs for the local community and contributing £2.5m to the local economy each year.
Hollaway Architects have designed an outstanding and sustainable scheme which is fitting for a site of this importance with a wonderfully creative strategy for the design and construction of the new landmark building to the site's front corner, which has been designed to appear like a façade on a film set. The extensions to Blocks E and H are lightweight pre-fabricated design to minimise on site construction times. The development will rejuvenate the bland and austere boundary wall, displaying relevant and appropriate artworks and historical images, adding interest and enhancing the street scene and the area's character.
Additionally, until now the Studios has been something of a sealed site with very limited ability for members of the public to gain access and an insight into what it is that the Studios does. The development includes the creation of a café and workspaces as well as a small cinema screen and the use of studio space for live audience events which will allow the local community to feel more closely associated with the Studios and will allow them to see inside the previously impenetrable and harsh boundary walls.
We look forward to continuing to work with our clients and the Council following the determination of the planning application.